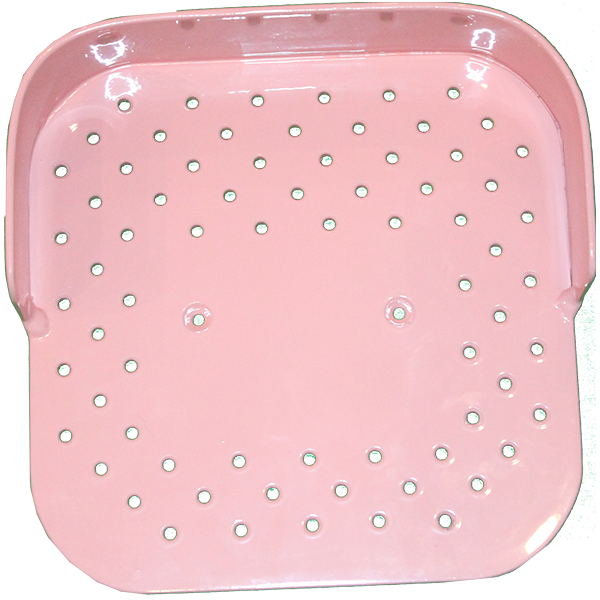 Small 8 x 8 Light Pink Childs Wheelchair Footplate
$125.00
$250.00
saving
$125.00
| /
Bargain Bin: Light Pink Cerakote paint coating. Small/Childs Footplate.
Designed for wheelchairs to provide protection to toes and feet.
The 8" wide x 8" deep wheelchair footplate made of 3/16" marine grade aluminum base with a professionally welded toe guard 1/8" x 2" high that wraps around the front of the footplate and down the sides 4".
Includes 2-4 mounting holes 1/4" and is meant to be mounted either to the existing footplate or directly to the footplate bracket, using ¼"x 1" SS bolts and nylock nuts (included), when holes are 3" center to center.